OPTIMIZE SMOKE DETECTION AND MINIMIZE DISRUPTION IN LARGE, BUSY BUILDINGS
Learn what challenges buildings with multiple floors and rooms present to smoke detection and how to overcome them by leveraging addressable, aspirating smoke detection with centralized test and maintenance. The Guide will look at:
How to identify the risks restricted areas present when it comes to smoke detection, and the installation and maintenance of the detectors
How to address these challenges with point addressable smoke detection technology
How to leverage centralized testing and maintenance to minimize disruption to daily operation
How the technology can be deployed successfully in a range of facilities, from healthcare to residential buildings, minimizing disruption and enhancing safety
GET THE GUIDE
To download the How to Guide, please select your region.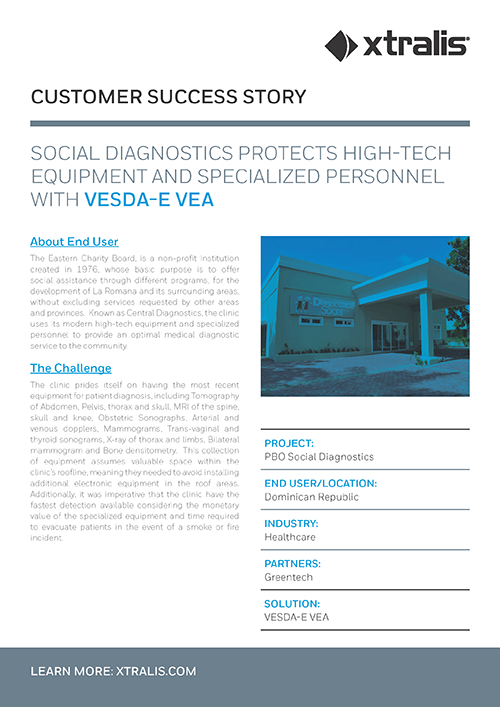 MEDICAL CENTER PROTECTS HIGH-TECH EQUIPMENT AND STAFF WITH VESDA-E VEA
Find out how a medical clinic deployed next-generation addressable, aspirating smoke detection technology to protect valuable specialist equipment and optimize the safety of staff and patients.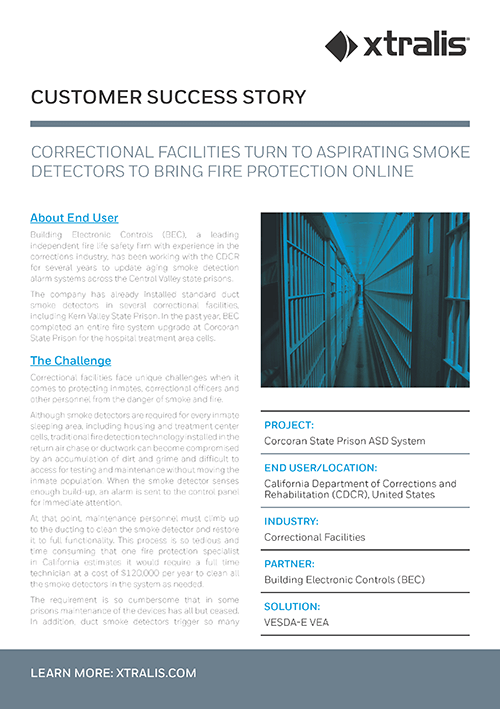 CORCORAN STATE PRISON OPTIMIZES SMOKE DETECTION ACCURACY
Learn how two correctional facilities in California overcame challenges associated with costly and disruptive false alarms by leveraging Xtralis' innovative aspirating, point-addressable smoke detection technology.